Vega Imaging Informatics
Vega Imaging Informatics is a company comprised of industry experts with specialized skills in the field of imaging informatics.  Our Certified Imaging Informatics Professionals have the knowledge and expertise to help all of our clients tackle their largest challenges in medical imaging informatics.  We offer a wide range of services and solutions that can help virtually any organization associated with medical imaging save money, solve problems, streamline processes, improve quality of care, and much more!
Mission Statement
To create value for our clients through quality imaging informatics services and solutions
Core Objectives
• Deliver outstanding imaging informatics-related services and solutions to our clients
• Earn respect as an industry leader in the field of Imaging Informatics
• Be a driver for changes in healthcare that lead to improved patient outcomes
Meet the President
Luke Bideaux, BSRT, RT (R), CIIP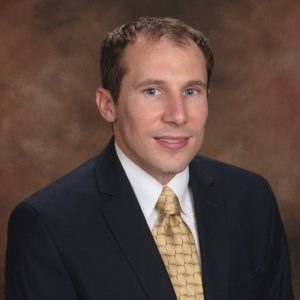 President & CEO
Luke Bideaux, BSRT, RT (R), CIIP is an industry leader in the field of imaging informatics and the founder of Vega Imaging Informatics.  He holds a B.S. in Radiologic Technology and professional certifications in Radiography (ARRT) and Imaging Informatics (ABII).  Luke was trained in radiography at the Mayo Clinic (Rochester, MN) and has over 12 years of experience in imaging informatics on both the vendor and provider sides.  For six years, he led the Clinical Applications Department for RamSoft, an innovator in web-based RIS/PACS technology.  Following his time with RamSoft, Luke led as the Director of Imaging Informatics for a large network of outpatient imaging facilities in Southern California.  Luke is the Chair of the Imaging Informatics Program Internship Sub-committee for the Society of Imaging Informatics and has published numerous articles for industry outlets including AuntMinnie.com and Imagingbiz.
Redefining Possibilities
Call us now to brainstorm how our team of experts can help your organization overcome any challenges you currently face and implement solutions that you never thought were possible.  The initial call is always free, so there's no reason to wait.  Together, we can redefine possibilities within your organization and your community.